The Only Guide You Will Ever Need for Golf Betting
When it comes to popular sports for people to bet on, golf is not on the list. However, having said this, there are still many people out there who like to bet on this sport. Not only is it an entertaining sport to place bets on, but if luck is on your side, then you can end up making quite a nice profit. If you are considering starting to bet on this sport, then you need to take a good look at this guide.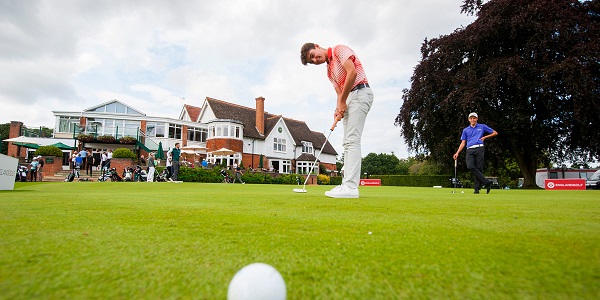 The Main Tournaments in the UK and Ireland to Bet On
When you get into betting on golf, one of the first things that you should do is find out about the different golfing events that you can put your money on. If you know when all the big events are taking place, you ensure that you do not accidentally miss out on some golden golf betting opportunities.
You will be happy to find out that there are plenty of big golf events that take place in the United Kingdom and Ireland throughout the year, meaning you never have to wait that long before you can get your next golf betting fix. Below we take a look at some of the major Golf events that take place in the UK and Ireland. You should definitely note these events in your diary.
The Open Championship
The Open Championship, also known as the British Open, is the world's oldest golfing event and many golf fans see it as the world's most prestigious. Founded way back in 1860, it was originally played every year in Scotland at the Prestwick Golf Club, but now this great event is played at different link courses across the UK.
There are four major golf tournaments, and this is one of them. The other three are US Open, PGA Championship, and the Masters Tournament. The British Open is the last of these majors and it often takes place over four days in the summer. In 2021, the tournament will be played from the 15th-18th of July. All of the best golfers in the world will battle it out for some of the $10.75 million prize pool.
Scottish Open
There are eight golf tournaments that make up the Rolex Series, and the Scottish Open happens to be one of them. Over the years it has taken place on different courses, but in more recent years it has taken place on a links course. It is a competition that appears to players who want to get some practice in before the British Open, which usually take place the week after.
Since 1987, it has been the final chance for players to qualify for the British Open - the leading three players that have not already qualified for the British Open will gain entry into it. It is obviously not as prestigious as the British Open, but there is a prize pool of $7 million, so it is not a golf event that players turn their noses up at.
Irish Open
The Irish Open, known as the Dubai Duty Free Irish Open for sponsorship reasons, is part of the European Tour and is one of the events on the Rolex Series. This tournament was first played back in 1927 and was played each year, apart for when the Wars were on, until 1950. The next Irish Open was in 1953, but it was not played again until 1975.
Just like the Scottish Open, this is also a qualifying event for the British Open - the top three golfers that have not already qualified for the British Open will get a spot in this prestigious event. It usually takes place a couple of weeks before The Open is scheduled to start. The prize pool, like it is in the Scottish Open, stands at $7 million.
The Wales Open
This is another golf tournament that is part of the European Tour. It first came into being in 2000 and was played in the four years that followed. As part of a major make over of the schedule for the European Tour, the event was played at the Celtic Manor Resort in 2020. The Wales Open has been played at various different courses, but since 2008 it has taken part at the Ryder Cup Twenty-Ten course. The prize pool for this golfing event is $1 million, which is much lower than the aforementioned events, and it is usually played at some point in September.
Golf Betting Odds
There are about 140 golfers at your average golf event, which is the reason why golf bettors can usually find big odds on offer. Just like there is with other sports, there will be those players that bookmakers feel have a really good chance of winning and those players that they feel literally have no chance.
Tiger Woods, when he was at his peak, used to be the clear favourite, but nowadays it is rare for a participant to have odds lower than 4.00 or 5.00 to win a tournament. Therefore, nowadays, betting on a favourite in golf still gives you quite a bit of value, which is often not the case in other sports. For example, in football, it is not rare to see a favourite priced at odds of 1.50 to win a match, and such odds are just not worth bothering with.
When it comes to betting on golf, you should be aware that participants can go from complete outsiders to favourites in a relatively short amount of time. For example, if a golfer has a solid finish in an event, it could see their odds jump from 201.00 to 27.00 for the next tournament that they play in. Things can also go the other way, which can work in your favour. For instance, if a participant has odds of 15.00 and they perform really bad, the next time they partake in a tournament their odds will be a lot higher. However, we all know that one bad performance does not equal a bad player, so putting a wager on them with higher odds could see you make a lovely profit.
The Different Golf Markets to Bet On
There are plenty of golf markets that you can put your money on, which is one of the reasons why golf betting is growing in popularity. Below we are going to have a look at the most popular markets that you can find at the best golf bookmakers. If you are looking for a bookie to sign up with to bet on golf, you can find plenty of information at betinireland.ie/sports-betting/golf.
Tournament Winner
Trying to guess which player will go on to win the tournament is the most popular bet that people make in golf. If the golfer you choose goes on to be the winner, then you will win your wager. If they do not win the event, then you lose your wager. It really does not get any simpler than that.
Each-Way
However, as we said above, there are often more than 140 participants at one golf tournament, so there is plenty of sense in choosing a golfer that is not one of the favourites and then placing an each-way bet on them. This means you will be putting a bet in a golfer to win the tournament and an equal bet on them to finish top five or top six - this will be dependent upon the bookie you signed up with. If your chosen golfer does not win but comes in the top five or six, you will make some money, which is usually worth a fifth of the original odds.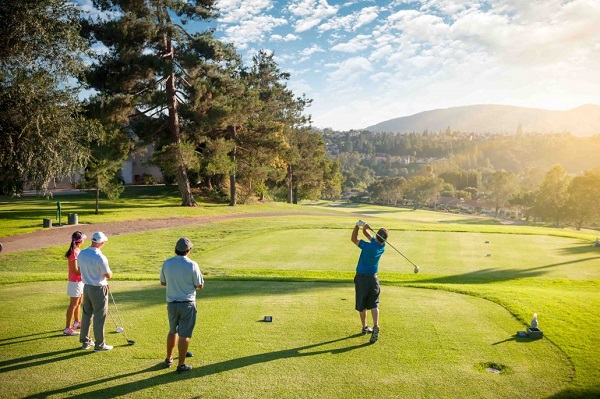 Who Will Lead After Round One?
Do you think that one of the participants will get off to a bit of a flyer because they get to tee off first? By being one of the first to tee off, they get the chance to make use of fresh greens and do not have to contend with leaderboard pressure. This really is a very good market as it gives you the chance to win money with those players that are known for quick starts but fade later on.
Top 10 or 20 Finish
They will always be those players that that consistently finish in the top 10 or 20 but never really come close to winning the event. Since they never come close to troubling the business end of the tournament, many bookmakers will not pay them much attention, which means you can make use of some very good odds.
Who will Make the Cut?
In a stroke play tournament, after 2 days, there is a cut that eliminates the bottom half of the field. Those who play on after the elimination stage are said to have made the cut, while those who are eliminated from the event have missed the cut. In golf, you can bet on whether you feel a certain golfer will make the cut.
Golf Betting Tips
So, now that we have showed you some of the popular golf betting markets, we are going to move on to give you some valuable tips that can improve your chances of landing a win. Whenever you bet on sports, it is always a good idea to use tips and strategies rather than just jumping in and hoping that luck is with you.
Player form: When it comes to betting on golf, one of the very first things that you need to do is take a look at the players and find out what kind of form that are currently in. You should take a look at where they have finished in recent competitions and we recommend you do not bet on someone who has not played for a while.
Take a look at stats: You should have a look at recent stats as well as season-long stats because this information can give you a slight edge over the bookmakers. You should pay close attention to putting accuracy because if a golfer cannot putt, then they are obviously not going to be winning anything.
Study the course: Many PGA and European Tour courses are pretty much the same each year, which means that it is easier for golf bettors to see if a golfer has a dislike or like for a certain golf course. You might think that every golf course is the same, but you would be wrong. There are some courses that require more accuracy off the tee, while there are other courses are wider and require less accuracy.
Do homework: Before you go and place a bet, it is vital that you do a bit of homework first. We recommend that you listen to some podcasts from golf tipsters that understand what they are speaking about. One great podcaster, in our opinion, is Steve Bamford, so we recommend you check him out.